SHARE Fund has teamed up with both local Hannaford Stores for their Second Annual "Cans-4-Vans" Food Drive event on Sunday, October 22nd from 9:00 am to 1:00 pm.
The Hannaford Stores in Rochester will host SHARE Fund volunteers to collect food and gift cards for our Neighbors in Need at both the Milton Road/Lilac Mall and the North Main Street locations this Sunday.
SHARE Fund, (also dba Gerrys Food Pantry) receives support from local store leadership at the Hannaford located at both North Main Street and Milton Road in Rochester. SHARE Fund will be near the entrances to collect non-perishable food donations, gift cards, as well as provide information on the organization.
"We have seen a 30% increase in food requests this year over 2022," said Skip Smith, Executive Director of SHARE Fund. "Our shelves can use a good boost as we prepare for the upcoming colder weather season as we will see more homeless individuals as well as folks struggling with housing and heating bills in need of food assistance and  Hannaford hosting "Cans-4-Vans" will help provide for our Neighbors in Need. "
SHARE Fund is a nonprofit based in Rochester, NH. Founded in 2007, SHARE Fund Inc. has provided food assistance to over 800 households and over $100k in housing assistance in 2023 alone, as well as distributing 20,000 diapers and thousands of clothes to our Neighbors in Need. Learn more about SHARE Fund by visiting sharefund.org.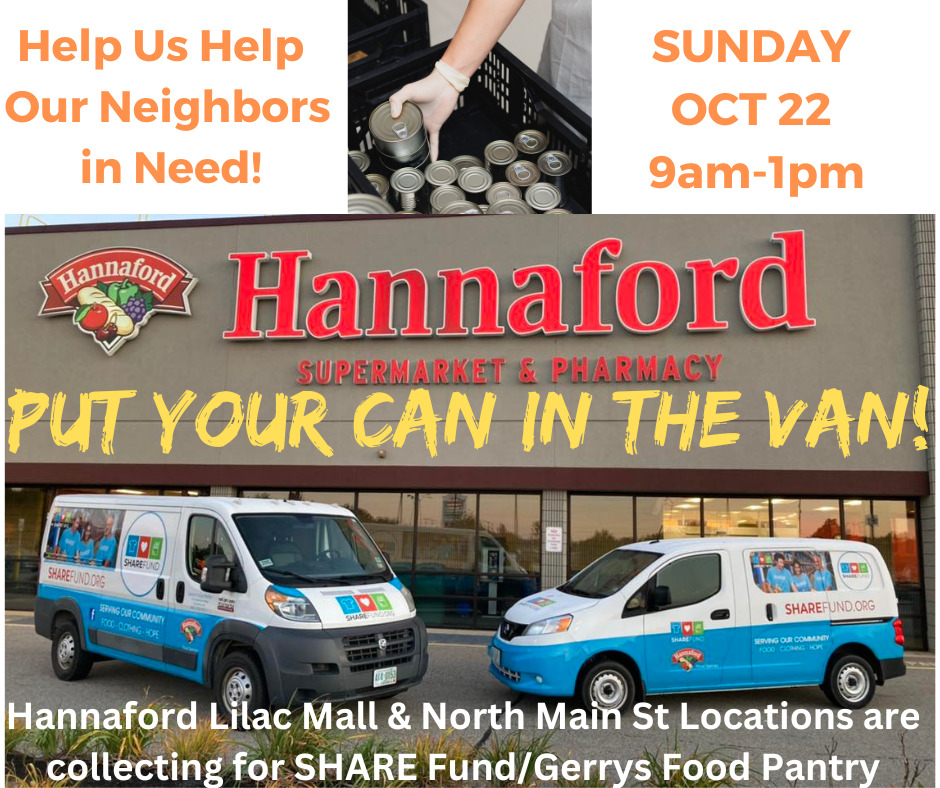 ---
Brought to you by The Rochester Post
On the web at news.rochesternh.gov. Or download the free mobile app for iOS and Android.